Welcome to the Sparta High School Alpine Racing Ski Team
NEXT RACE:

Sun. Feb. 5th at Mountain Creek
SKI TEAM STANDINGS 2023 :
Varsity Boys:
11 Win - 1 Loss
92% Win Percentage | Ranked 3
Varsity Girls:
5 Win - 6 Loss
46% Win Percentage | Ranked 10
Top 8 teams by win percentage qualify to compete at State Championships; plus top 3 from Petro Qualifier.
THE COACH'S CORNER
Posted 1/31/23 rev 2/1/23
The Sparta Varsity Boy's Ski Team absolutely crushed it this weekend and celebrated a 1st place win. The Boys are now ranked 3rd in the State behind Don Bosco and Pingry. The girls' varsity ski team placed fourth. Read the blog article https://spartaski.com/blog/1st-place-win-boys-slalom-jan-29-2023
Comprehensive race results are posted after each race on this site under the Race Results tab. To view race results, log in to your account.
Our next slalom race is Sunday, Feb. 5th at Mountain Creek. Check the events and calendar often the practice/race schedule continues to fluctuate. Thank you to all our racers for your flexibility and commitment to our ski team, it's what winning teams are made of.
If anyone has photos or videos to share, please email coach@spartaski.com or text me via Remind app. Thank You!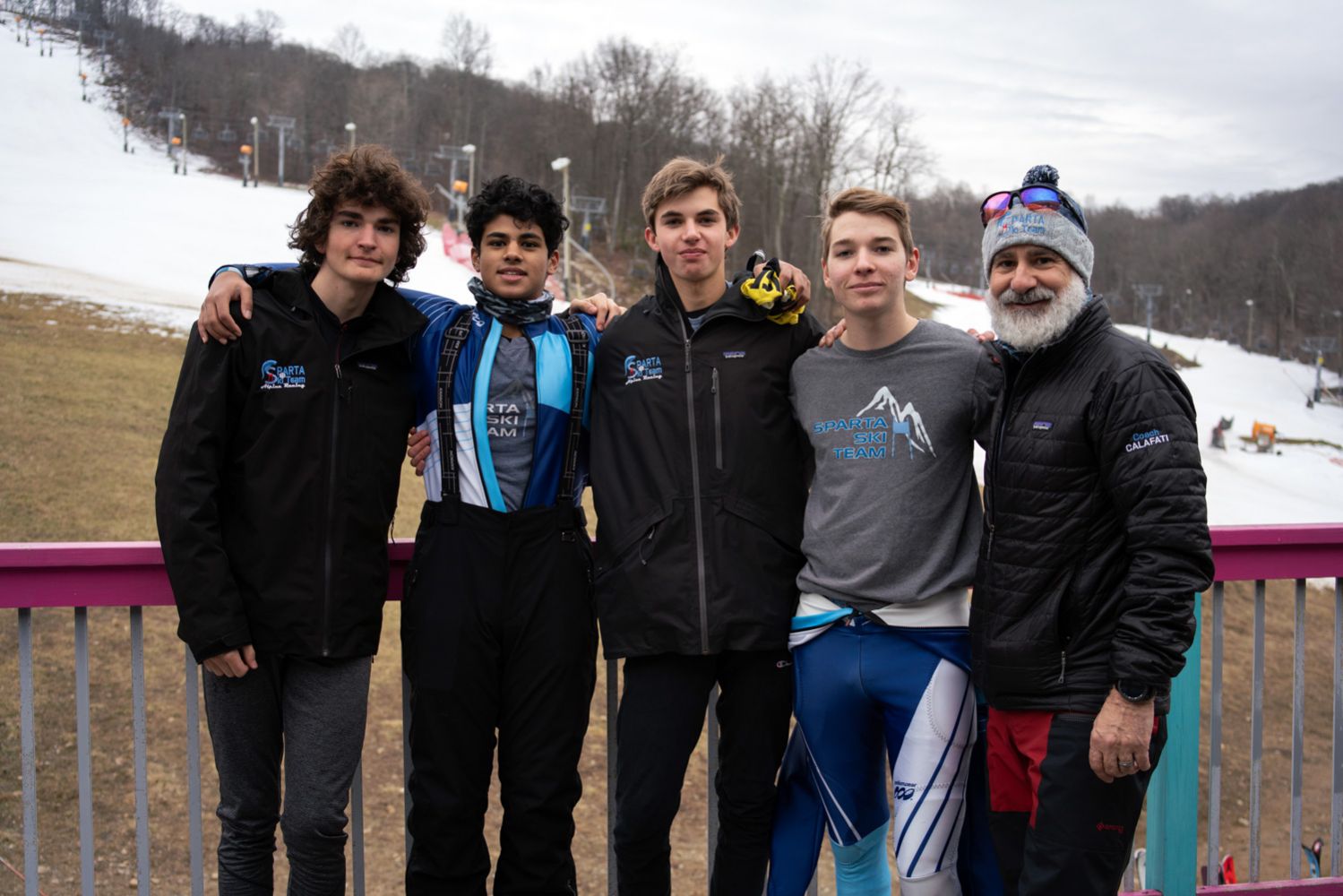 Sparta Varsity Ski Team (from left to right):
George Flint, Captain Kanna Pasunuri, Drew Young, Asst. Cpt. James Kressman, and Coach Calafati
Coach Calafati
Upcoming Events: