Welcome to the Sparta High School Alpine Racing Ski Team
2020 WINNERS:


NJAC GIRLS SKI TEAM CHAMPIONS
NJAC GIRLS SKI TEAM AMERICAN DIVISION CHAMPIONS
STATE CHAMPIONSHIP 6TH PLACE OVERALL:

Girls Varsity


"ALL LEAGUE" TOP 33%:

Connor McAndris, Jillian Stote, Olivia Finkeldie, Claudia Calafati & Cora Moriarty


"HONORABLE MENTION" TOP 40%: Rachel Young & Tucker Sears
PETRO GS CHAMPIONS: Girls Varsity
DUAL SLALOM CHAMPIONS: Girls Varsity
1st PLACE - 2 OF 6 CONFERENCE RACES:

Girls Varsity
THE COACHES CORNER
Posted 6/11/20
Thank you all for attending the 2020 Ski Team virtual Year End Awards Ceremony. Although we could not be together in the same room, spending the evening together in cyber space was certainly heart warming.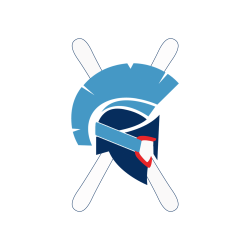 Congratulations to this years award winners:
Coach's Award: Connor McAndris
Girls Most Valuable Player (TIE)

Olivia Finkeldie
Jillian Stote

Boys Most Valuable Player: Connor McAndris
Rookie of The Year: Kanna Pasunuri
Seniors, Connor, Fink., Jill, Olivia and Evalyn, I ask you one last time:
"Racer Ready?" You five most definitely are! The Sparta Ski Team, Coach Moriarty and I will miss you dearly. With every ending there is a new beginning. No matter which trail you chose to shred, I know you will always reach the finish. Thank you for your leadership and four years of team spirit. We wish you all the best.
Have a wonderful summer. Stay safe and be well. See you next season !
Thanks to everyone for making this an outstanding season!
Upcoming Events:
Recent Blog Posts: