Seven Sparta Racers Go All Out At 2022 Race Of Champions
Sparta's top seven alpine ski racers gave it their all at the 2022 NJISRA Race Of Champions held at the National Winter Activity Center in Vernon NJ on Feb 24th, 2022. Congratulations to Madison Campisi for finishing 13th overall and making the 2022 NJ High School Ski Team. Wishing the NJ Ski Team and Madison Campisi speed and strength at Eastern Regionals.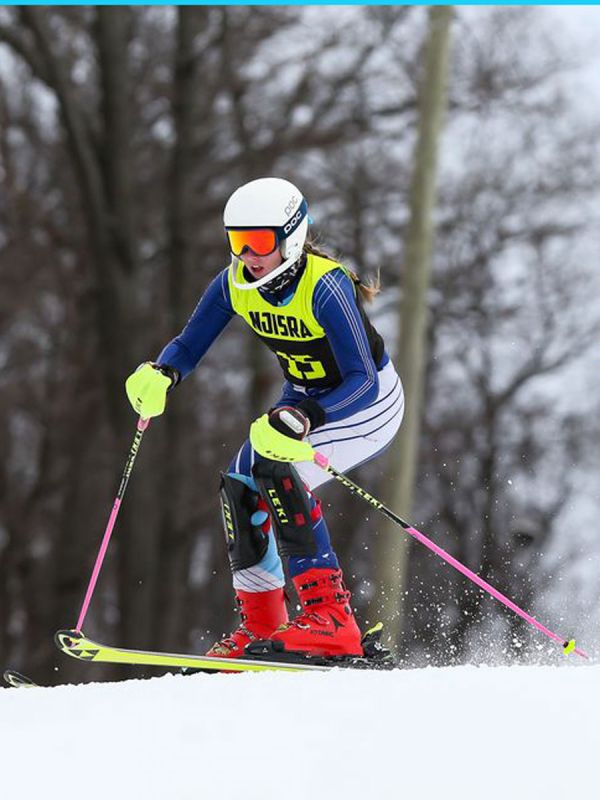 The Race Of Champions (ROC) is an NJISRA (New Jersey Interscholastic Ski Racing Association) individual championship race to name the annual NJ State High School Ski Team for boys and girls. Only the top 40% of high school ski racers qualify to race, based on league points accrued during the regular season conference races. Each year, the top one-third of NJISRA high school ski racers are honored with the distinguished title of "ALL-LEAGUE".  Competing in the 2022 Race Of Champions for the Sparta High School were five racers: Team Captain Cora Moriarty and Team Captain Kanna Pasunuri, along with Madison Campisi, Drew Young, and Catherine Marussich. Competing as Honorable Mention were Aubrey Zimmermann and James Kressman. The Race of Champions consists of two runs of giant slalom followed by two runs of slalom running the full length of the race trail. it's a long day of racing requiring focus, strength, and endurance. Four Sparta racers successfully finished all four runs.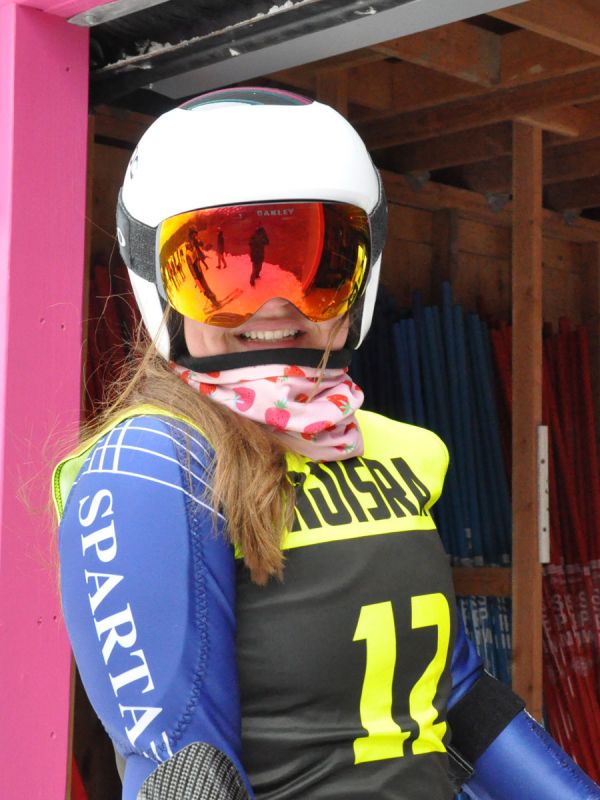 Sophomore racer Madison Campisi had an outstanding day and finished 13th overall in combined GS & Slalom. Madison's skillful performance earned her a spot on the 2022 NJ High School Ski Team.
In the Giant Slalom discipline, Team Captain Kanna Pasunuri shined and delivered an impressive 11th place overall ranking at the end of both GS runs. Drew Young finished 26th overall and James Kressman 44th. For the girls in the Giant Slalom discipline, Madison Campisi finished strong with 15th place overall, Catherine Marussich finished 19th, Team Captain Cora Moriarty 21st, and Aubrey Zimmermann 32nd. 
In the Slalom discipline Madison Campisi finished 15th overall, Aubrey Zimmermann finished 22nd, and Catherine Marussich finished 29th. Drew Young finished 23rd overall for the men. DNFs and DSQs challenged our other three racers in the slalom discipline.
Of the 39 women who raced in the event, Madison Campisi finished 13th overall, Aubrey Zimmermann 22nd, and Catherine Marussich 24th. Of the 46 men who raced in the event, Sparta sophomore Drew Young finished 21st overall.  
Bravo Sparta Seven, you excelled this year and made us strong!