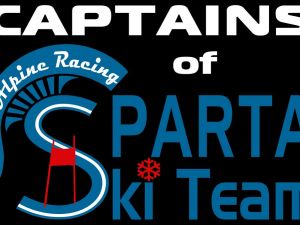 This years captains of the Sparta Alpine Race Ski Team, will be seniors Brendan Muhs and Joe Russo for the boys teams; and senior Polina Novozhilova and junior Olivia Finkeldie for the girls race team. All four captains have years of racing experience under their belt, including both NJISRA and USSA race competition. For Brendan Muhs, this will be his second year acting as team captain.
Throughout dry-land training, each of our captains have clearly demonstrated their team leadership skills and willingness to go the extra mile. As we prepare to move ski practice to the slopes, our Captains will be there to lead our ski team on and off the mountain, to offer guidance and direction, to assist our coaching staff and to energize our ski team with spirit.

Congratulations 2018/2019 Team Captains!