The last chance to qualify for the NJ State Championships. The top three teams which have not already qualified for States will advance.
This is the absolute last chance to keep the season alive. It's all or nothing. Got To Go Full Send !
This is a big race with all NJISRA Qualified Varsity Race teams welcome to compete. It operates as a qualifier for those trying to make it to the "Big Dance", as the NJAC Championship for those in the NJAC Division, and as a GS tune-up for those teams who have already qualified for the State Team Championships.
---
SCHOLARSHIP
This is a tribute Senior race that honors the memory of former Newton racer Steven Petro. The Petro scholarship is awarded to a senior girl and boy who race in the Petro and submit a scholarship application. Here is the link to download the application: Petro Scholarship Application 2022
The application must be emailed to petro@njisra.org before 9 am Feb 12th, 2022. Good Luck!
---
DETAILS
No. Runs: 2 Giant Slalom
Depart: SHS: 8:45am
Inspection: 10:00 - 10:45 am
Race Start: 11am
The girls and boys teams who finish first, second and third at the Petro Qualifier will advance to the State Championships.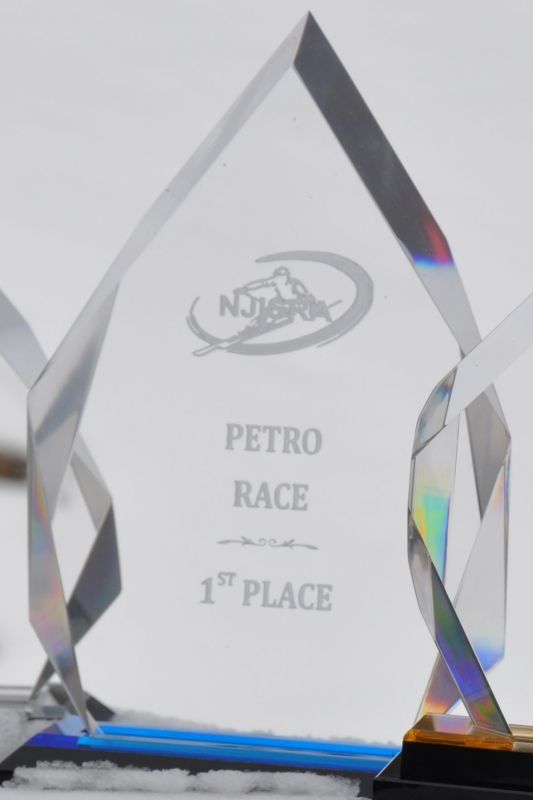 This is the absolute last chance to keep the season alive. It's all or nothing. The Petro will be two runs giant slalom. Each team must have raced as a team in 50% of league conference races or more.
Teams competing will be allowed to add additional seniors to their lineup that have submitted a scholarship application but would not necessarily have been on the team's top six racers.
This race also serves as the NJAC Championship for the following teams: Sparta, Delbarton, High Point, Jefferson, Morristown Beard, Mountain Lakes, Newton, Pope John and Vernon
Sparta Girls Won the Petro Championship in 2019 & 2020!
---
SPECTATORS ARE WELCOME & REQUIRED TO OBTAIN A FREE SPECTATOR TICKET!

Those who plan to walk to the race finish will need to complete the Ski Race Spectator Access pass online through the Mountain Creek Racing Snow products portal. They will need to log into their Snowcloud account or create one to complete the transaction. There is no fee for this. Once the transaction is complete they will receive a QR code/receipt. On the day of the race, they will need to show the code/receipt to a ticketing person (orange jackets) to receive a wristband. The wristband will not work for the lifts. It will just provide proof that they have completed the waiver and are allowed to walk up the mountain to the respective race finish.
The following is the link to the Ski Race Spectator Access pass - https://mountaincreek.snowcloud.store/
Navigate to SNOW-->RACING PROGRAMS-->SPECTATOR TICKET.
Individuals will not be allowed to walk up the hill without completing the Ski Race Spectator Access pass online and receiving a wristband.