The Sparta Varsity Boys will be competing for a last chance to qualify for States. The first run will be GS and the second run Slalom. The top two teams will qualify for The NJ State Championships.
This is a tribute Senior race that honors the memory of former Newton racer Steven Petro. The Petro scholarship is awarded to a senior girl and boy who race in the Petro and submit a scholarship application.
No. Runs: 1 Run Giant Slalom & 1 Run Slalom
4:30pm Race Start
The girls and boys teams who finish first and second at the Petro Qualifier will advance to the State Championships. Each run is scored as a completely separate race so you can put in separate lineups in for each event.  So the GS run will count as a team time, and your slalom run will count as a team time.  Those 2 team times will be added together to form an overall time just like States only it's only 1 run per race in this case.  In other words, the two runs are scored as 2 completely different races.  The top 2 GS plus Slalom combined team times in Monday's race will qualify for State races.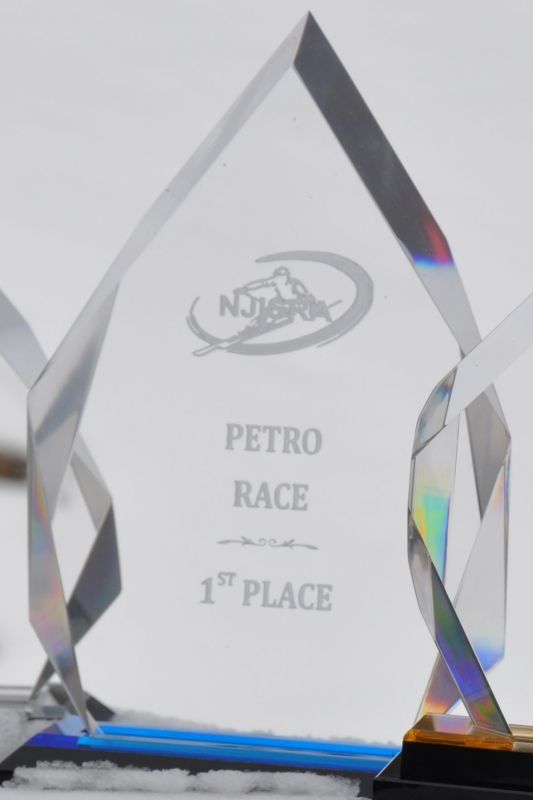 This is the absolute last chance to keep the season alive. It's all or nothing. The Petro will be one-run slalom and one-run giant slalom. Each team must have raced as a team in 3 conference league races or more.
12 Boys Teams Competing: Sparta, Mountain Lakes, Bernards, Newton, High Point, Wayne Valley, Tenafly, West Milford, Bergen Catholic, Pope John, Jefferson & Ramapo
Teams competing will be allowed to add additional seniors to their lineup that have submitted a scholarship application but would not necessarily have been on the team's top six racers.
The Sparta Varsity Girls along with the 7 other teams that have already qualified, will compete in the Petro Tune-Up Race on Tuesday. 
Sparta Girls Won the Petro Championship two years in a row in 2019 & 2020 with All teams competing!
Spectators are not permitted.
Stream the balance of this seasons races with a 1-time donation to Winter4 Kids