Girls Win First Place At GS Race and Boys Take Podium 2nd !
Although none of our racers individually podium placed, that does not make us any less dangerous. In fact, when all our racers cross every gate line and finish the course with compressed strong race times, we have what it takes to be victorious and achieve podium for the team. Giant Slalom Race #1 is perfect proof. Thursday night's race was our first giant slalom race of the season, a very short GS course set in the same location as our recent practice course at NWAC. The objective for the race was for all our racers to finish and let their race times be the determining factor. From JV to Varsity, mostly every racer finished both runs. Varsity racers were easily completing the short GS course in under 30 seconds. Both the boys and girls varsity ski team times came from Spartan alpine racers who finished among the top 15; many back to back with their fellow teammates. Needless to say, our first giant slalom race was a total team effort and I was very proud of their performance.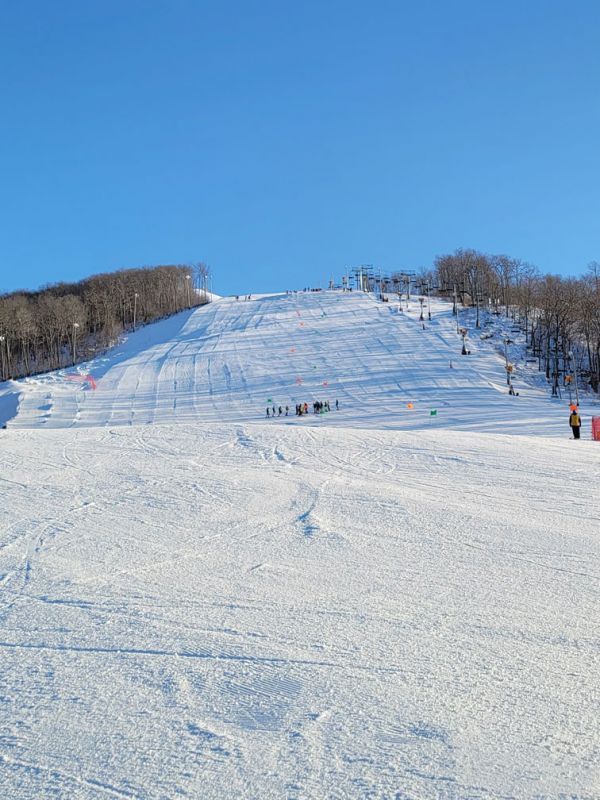 Four varsity girls finished in the top ten and the girls won the GS race with a team time of 3:37.20. Freshman Aubrey Zimmerman led the girl's ski team finishing 6th overall, followed closely by team Captain Cora Moriarty who finished 8th, Catherine Marussich finished 9th and Madison Campisi finished 10th. The girls' team finished nearly stacked, all within a couple of seconds of each other. Ridgewood High School finished second with a team time of 3:42.78 and Mountain Lakes finished third with a team time of 3:47.28. The girls won the race 5 to 0 and lifted their win percentage to 73%.
Similar to the girl's ski team, the boy's varsity ski team had three racers finish stacked and our fourth racer was just four places away all within seconds of each other. Team Captain Kanna Pasunuri finished 7th overall, immediately followed by David Baker in 8th, then Drew Young in 9th, and James Kressman finished 13th. The boy's team took on 5 wins and 1 loss lifting their win percentage to 63%. Delbarton won the race with a team time of 3:27.28. Sparta took 2nd place podium with a team time of 3:41.08 and Wayne Hills finished third with a team time of 3:47.79. 
Great race for both varsity ski teams and all our alpine racers!
Here are the team standings after our fourth conference race: Varsity Girls: 16 Wins 6 Losses | Varsity Boys: 17 Wins 10 Losses.
Congratulations Spartans On Podium Placement!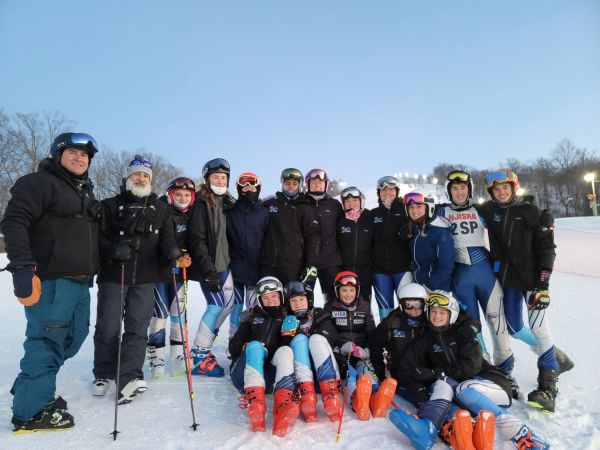 Mark your calendars, our next conference race is Wednesday, Feb. 2nd at 5 pm at Mt Peter.